August 2016
Although preliminary with additional details yet to be confirmed, I am excited to announce upcoming performances at the 2017 Vancouver Sun Run and Funtastic 2017, two fantastic events in two fantastic cities!
June 2016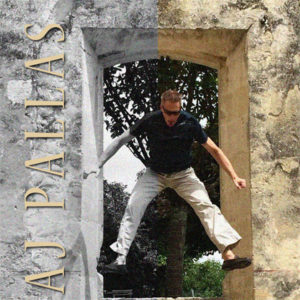 Pleased and proud to share my newest single "Gold Coin".  An upbeat, fun, make you want to move around song with an interesting story to go along.  When we moved from Calgary to Revelstoke a few years back, while packing, I found my old (and very messy) collection of trinkets and coins.  It immediately brought me back to my childhood and the great memories of spending time with Grandma Pallas.  We would always do and make interesting things, go interesting places,  and one time she gave me and my brother some coins to play with.  That particular memory jumped into my head along with a catchy little melody and a song was born!  Have a great Canada Day and start to your summer!  AJP
May/June, 2013
"Great work by the City and people of Calgary during this time of emergency in Southern Alberta. I lived in Calgary for over 18 years (moved recently in Nov 2012)and still spend a considerable amount of time in the City. A year and two weeks ago almost to the date we (The Kelly Bros. Team, my Mom and I!) were all over Calgary and area filming the music video for my song "All Right". I am so grateful that we were able to showcase the best of the city and area in the video.
I offered to the City and Mayor to use the song and/or video in any way they see fit if it would help with the emergency and morale plus any proceeds that would result would be donated to #YYC. It is the least I can do." AJP
March/April, 2013
"I hope you are all doing well as we approach Spring (in some places anyway!). A big thank you to all of the great radio stations across Canada and globally that have been playing 'I Wonder', I am very grateful to you and your fans. Also to Yvonne at Last Tango for all of your support with our latest campaign. In other exciting news, I am now up to 4 new singles I am working on in the studio with Brad Steckel from Nevin Park Productions, a true musical genius! I am very excited to share them with you later this year, and they also feature some great contributions from the amazing musical talent this country has to offer; including CCMA All-Star band Steel guitar magician, Jeff Bradshaw. Oh, and I also enjoyed a great vacation in early March down in French Polynesia (they have a great unique perspective of original music), some quality snowboarding and skate skiing time with friends and family and we are having an early Spring in Revelstoke! A final thought for the moment, especially in light of the crazy world we live in (most recently the Boston incident), as paraphrased from one of my cousins' facebook posts; "There is more light than there is dark in the world, let's choose to focus our energy on the light." Have a great day!" AJP
January, 2013
"Happy January to everyone! Just a heads up that "I Wonder" is being promoted to National Country Radio starting the third week in January. A big thank you to all of the Radio Stations and Music Directors for taking a listen and considering "I Wonder" for an 'add' and/or a feature as appropriate to their audience and station. Also to Yvonne at Last Tango and Joe Wood at RDR, thank you both. In other news, amidst enjoying quality time in the mountains this winter, I am very excited to be heading back into the studio to work on some new original songs. I will keep you posted. Have a great January and stay warm!" AJP
December, 2012
"Merry Christmas and Happy Holidays! It gives me great pleasure to be able to share on my Youtube channel two live performances. First the raw live footage from playing at the Diamonds in the Rough Stage during the CCMA 2012's earlier this year in Saskatoon with JT. (Thanks to Lizzee for the video work) Second, some archival Christmas footage from 1998 of one of my early songs called "Christmas at Grandma's" (starts with Silent Night) written to commemorate all of the good times and Christmas's spent at Grandmas.


I hope everyone has a safe and happy festive season!
." AJP
November, 2012
"CCMA live performance footage coming." AJP
November, 2012
"A special hello and thank you to Wally and all his listeners at CFWE in Edmonton and Fort McMurray." AJP
September, 2012
"Looking forward to CCMA's in Saskatoon and playing an acoustic set at the Radisson 'Diamonds in the Rough' stage on Friday night Sept.7. JT will be joining me for a duet, vocals and guitar and we may even have a surprise guest!" AJP
September, 2012
"Gone cycling in Europe, c u in October. P.S. CCMA's were fantastic, more updates to come." AJP